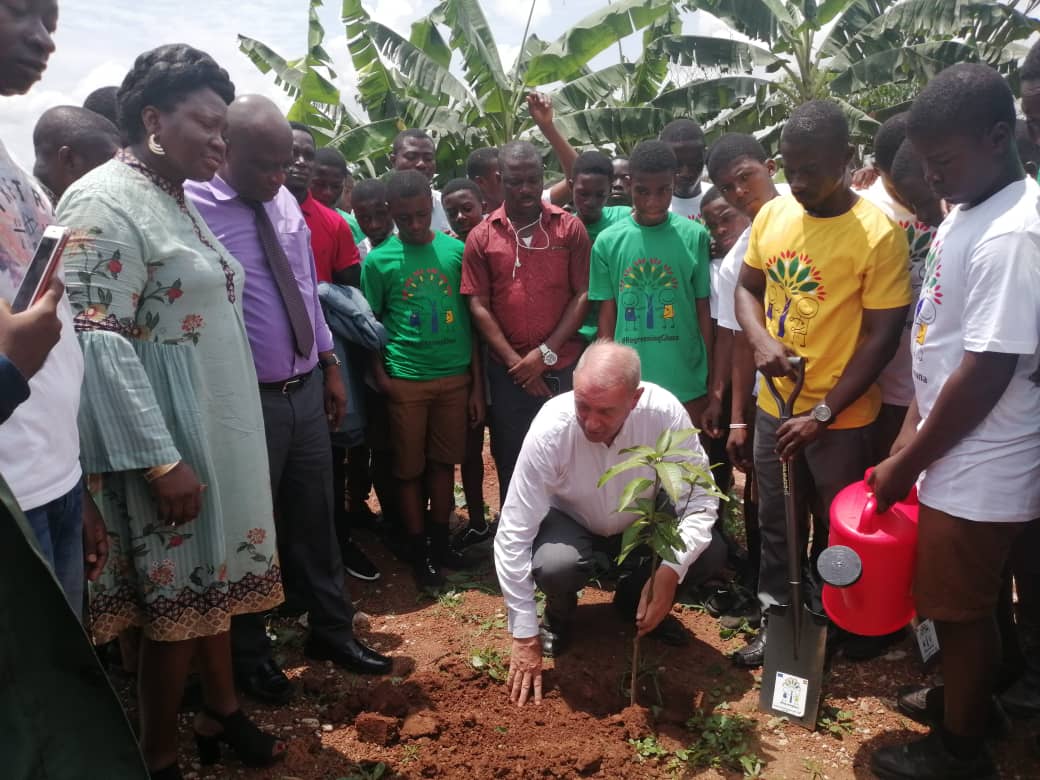 By Kofi Adu Domfeh
The European Union Delegation to Ghana has collaborated with the Kumasi Metropolitan Assembly to undertake series of events to re-green Ghana, as part of activities marking this year's Climate Diplomacy Week.
The Climate Diplomacy Weeks are organized all over the world by EU Delegations to create awareness on the impact of climate change in the world.
They are also meant to strengthen the global response to the threat of climate change in the context of sustainable development.
Last year, the week was dedicated to reducing, reusing and recycling waste. This year, the theme is reforestation, with the slogan #RegreeningGhana.
Head of the EU Delegation to Ghana, Diana Acconcia, has urged Ghana to sway from the mistakes of advanced economies which relied on the use of coal and rather adopt innovative and cleaner sources of energy to power its industries.
"We have the duty to leave behind a healthier planet, more stable, fairer societies and more prosperous and modern economies for future generations. Climate change is a direct and existential threat. It spares no country and requires a collective response," she said.
A regreening workshop in Kumasi attracted youth organisations, students from local high schools, local professional schools, University students and alumni and other local organisations and youth groups.
It afforded them the opportunity to engage in a frank but constructive exchange with politicians, businesses and other stakeholders to express their concerns and requests for climate action.
The purpose of the workshop was to give examples of green initiatives that contribute to make societies more resilient and green.
In line with this, 30 trees were planted along the Kumasi Cultural Centre, while selected school children planted trees at the Asokwa and Kumasi Municipalities.
The Chief Executive of the Kumasi Metropolitan Assembly (KMA), Osei Assibey Antwi, said the partnership and knowledge sharing offered by the EU Delegation to restore the forest cover will strengthen the campaign to grow more trees.
To mark the EU Climate Diplomacy Week, 240 trees are being planted in Ghana.
The EU has been at the forefront of international efforts to fight climate change.
"Under the Paris Agreement, the EU has committed to a cut of at least 40% in greenhouse gas emissions by 2030 compared to 1990," said Diana Acconcia.