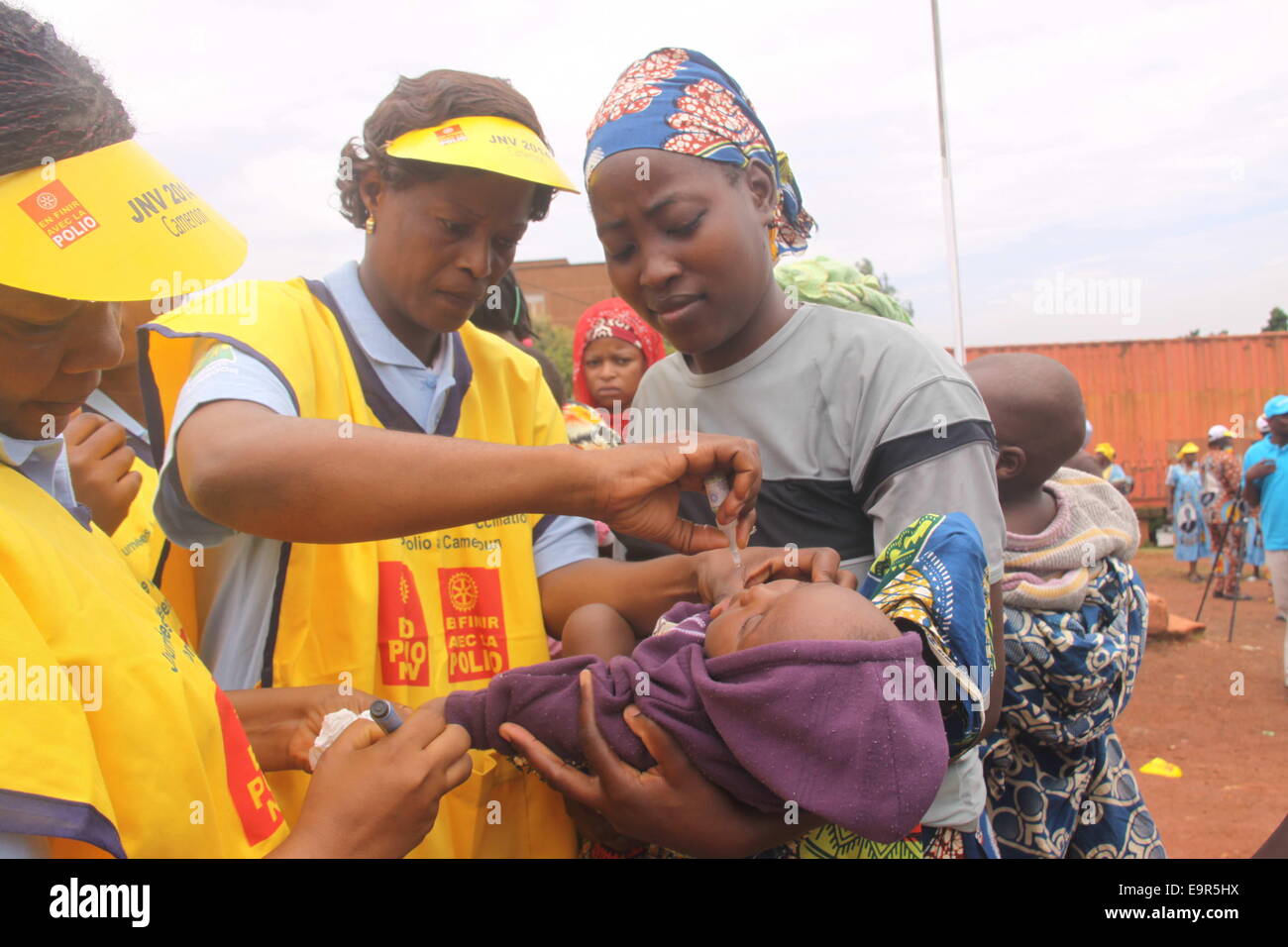 By Elias Ngalame 
The Government and its partners are working to have all children vaccinated against Polio. A new phase of vaccination campaigns to contain fresh outbreak has been announced by the Ministry of public health and its partners.
At a press briefing in Yaounde last week, health officials said the campaigns are scheduled for 13-16 May and 10-13 in all regions.
With the support of UNICEF, the Family Club association and other stakeholders will be deploying over 150 young volunteers in certain health districts to explain to the opportunities and necessity of these campaigns which aim to help better protect children.
Parents nation-wide have been advised to give a friendly welcome to the young Vaccination volunteers who are expected to travel through certain districts of the Center, Littoral, East, Adamaoua, North, Extreme North.
"Our volunteers will also be on social media to keep you alert. Together, let's save our children from Polio", says Jonas Yedidia Alirou, National Family Club Coordinator.
"Accordingly, the campaign consists of sensitizing communities to better observe hygiene measures, intensification of routine immunization, and epidemiological surveillance," Dr. José Shalom Tchokfe, Head of the Ministry of Health said.
The Ministry of public health confirms that cases type2 (cvdpv2) have been detected in some neighbouring countries including Cameroon.
Minister Manaouda Malachie said in a statement that the return of the disease in some central African countries, is "a public health emergency", adding that "the risk of spread of the virus is high''.
Polio, which can be prevented by a vaccine, is an infectious disease caused by a virus that invades the nervous system and can cause irreversible paralysis within hours. It affects mostly young children, health experts say.
Cameroon was declared polio-free in 2015, according to the Ministry, but had experienced a first resurgence in 2019 in the country's far north.
On August 25, the World Health Organization (WHO), referring to a "historic moment", announced that wild poliovirus had been "eradicated" from Africa after four consecutive years without any reported case and massive efforts to immunize children.
But cases of type 2 polio, derived from a vaccine strain has reappeared in some central African countries in 2022 including Cameroon as was the case in Chad and Sudan in late 2020.
This detection of polio in Cameroon is occurring in the middle of the second wave of the covid-19 pandemic experts say.