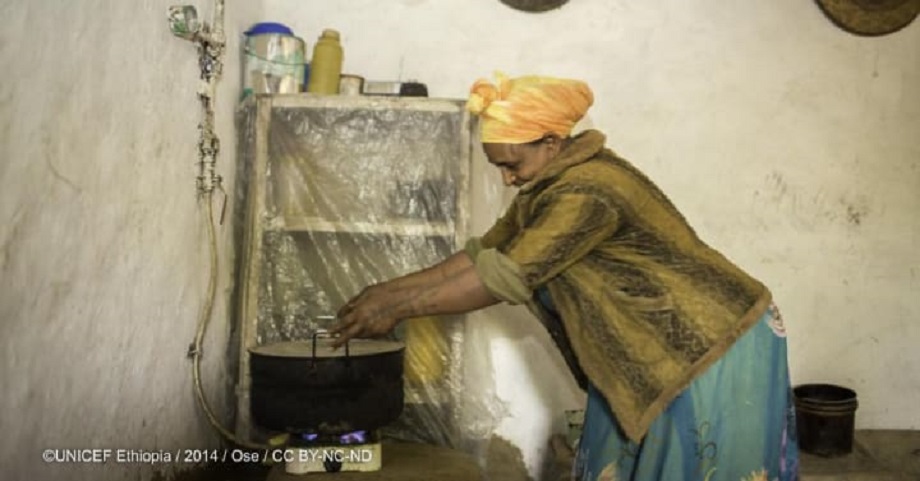 The 26th United Nations Climate Change Conference offered reasons to be optimistic about the future of climate tech in Africa. When leaders at the event agreed to help emerging markets such as Kenya and Rwanda make zero-emission vehicles more accessible and affordable, they sent positive signals.
A pledge to unlock $100 billion for renewable electrification and other problems made a similar impact, while the announcement of a $2 billion contribution to nature conservation and food systems struck the right note.
But such announcements at the conference, regardless of their ambition, are not silver bullets for the challenges that climate tech startups still face in Africa.
African tech startups that are focused on climate change lag significantly in terms of investment inflow, receiving just 0.2% of venture dollars compared with 94% for the United States, Canada, China, and Europe.
The former U.K. prime minister warns that high-income countries may regret "kicking away the ladder" for lower-income nations. Leaving climate tech to an uncertain future in the aftermath of COP 26 will only stifle sustainable development and widen the gap with the rest of the world.
Climate tech has a very important role to play in Africa's future, from the solar microgrids that will electrify millions of homes to the remote sensors that will help with conserving forest resources.
The tech sector promises to help Africa cut greenhouse gas emissions, build stronger and more resilient communities, and adapt to the impact of climate change, as set out in a road map for managing disasters that was published by the Tony Blair Institute for Global Change. After COP 26, lacking a clear-cut climate tech agenda for Africa would result in missing major opportunities.
So what can development professionals do to prevent this from happening?
1. Champion greater finance for clean technologies
As with a $100 billion climate finance target from 2009 that is yet to be met, uncertainty surrounds funding for announcements from the U.N. conference. Without a real push to ensure strong financial backing, the optimism around climate tech at COP 26 will run out of steam.
Development professionals must ensure that clean technologies gain attention in climate finance circles. A sevenfold investment gap must be closed by the end of the 2020s to reach the more than $1 trillion needed to accelerate clean technologies in emerging economies.
As set out in a recent Tony Blair Institute paper, a broad spectrum of technologies can achieve net-zero targets, but progress only comes with closing investment gaps.
The World Bank's Global Facility to Decarbonize Transport with $200 million for emerging markets is a good start, but deploying such funds at scale is another step that development financiers should speed up.
2. Strengthen climate tech policy capacity
Africa's climate tech startups operate in particularly challenging contexts that drive up production costs and undermine competitiveness. Getting products such as solar home systems to market at a suitable price often comes with the challenges of high importation costs, skill shortages, fragmented markets, and poor infrastructure.
Getting potential customers to switch from gasoline generators to solar home systems or from wood briquettes to clean cooking biogas, especially in rural communities, can be another major challenge.
Announcements at the [U.N. climate] conference, regardless of their ambition, are not silver bullets for the challenges that climate tech startups still face in Africa.
Strong policy action is needed — from sensitization to fuel subsidy removal — to drive behavior change and fix production bottlenecks. Development partners with expertise in climate tech have a key role in pushing for the right plans. Startup policies now being developed by African countries such as Rwanda and Ghana are good places to begin effecting change.
3. Help build stronger tech ecosystems
The market for climate tech in Africa is still largely underserved. Investors suffer from a perception of high risk related to sociopolitical instability, unfavorable fiscal policies, and weak tech ecosystems.
Two-thirds of the continent's people still have little or no access to electricity, and fewer than one-fifth in sub-Saharan Africa have access to clean cooking.
Although these issues are not unique to climate tech startups, they are nonetheless critical. Development professionals can bring value by partnering with African policymakers to tap into the continent's local investors, who may have a sharper grasp of local markets.
Much work still needs to be done around policies that stimulate corporate environmental, social, and governance investment in climate tech.
Charting a new path
Climate tech is a multitrillion-dollar opportunity that will attract more private capital and create more high-value companies while transforming everything from cooking to transport — but only if done well and with a focus on the right places.
Companies such as M-KOPA and Infibranches Technologies are already tapping the opportunity using financial technology, e-commerce, and digital payment solutions to provide easier access to renewable energy, closing gaps for the 600 million without modern electricity access. But urgent action is needed to ensure these pockets of success are scaled up across Africa.
COP 26 provided reasons to be optimistic about the future of climate tech in Africa, but having no clear agenda after COP 26 will jeopardize the tiniest sliver of optimism remaining. From investors to development professionals, all hands must now be on deck to fast-track Africa's progress.