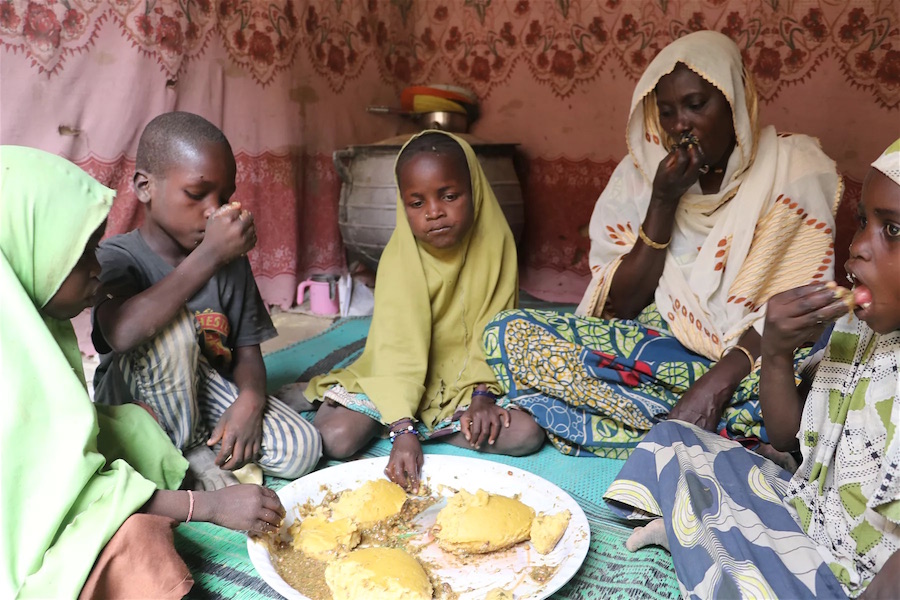 World Food Programme (WFP) has promised to give food assistance to 1.5 million Nigerians in 2018.
Myrta Kaulard, WFP Country Representative, disclosed this on Thursday in Abuja.
The representative said that from 2017 to date WFP has spent 126 million dollars to give food assistance in various forms to 1.1 million people in the sixteen northern states of Nigeria.
The states are Bauchi, Benue, Gombe, Jigawa, Plateau, Niger, Kebbi, Katsina, Kaduna,Taraba, Zamfara, Sokoto,Kano, Yobe, Borno and Adamawa.
Kaulard said that the number of the affected people would be increased during the lean season between June and September when the food stock would have been depleted.
She said WFP was able to carry out the exercise by mopping up assistance from the government of countries that are friendly to Nigeria.
"We also provide nutritional supply to pregnant women to prevent unnecessary mother and child death."
Kaulard said that WFP also gave support to people to engage in agricultural activities wherever they can cultivate or engage in income generating activities.
She said that people assisted are mostly the vulnerable in the society and in the Boko Haram insurgency affected areas.
WFP started its presence in Nigeria in 2016 upon the request of the Federal Government to assist in the crisis in Borno, Yobe and Adamawa states, as a result of insurgency.
Kaulard said that in October 2017 WFP, the National Bureau of Statistics with technical support from the Ministry of Agriculture and Rural Development, FAO, and Save the Children initiative conducted an Emergency Food Security Assessment (EFSA) to analyse the food security situation across 19,600 households in 62 Local Government Areas (LGAs) in Borno, Yobe and Adamawa States.
Kaulard said that with the improved figure, WFP would not relent in its efforts to give food assistance to people affected by terrorism.