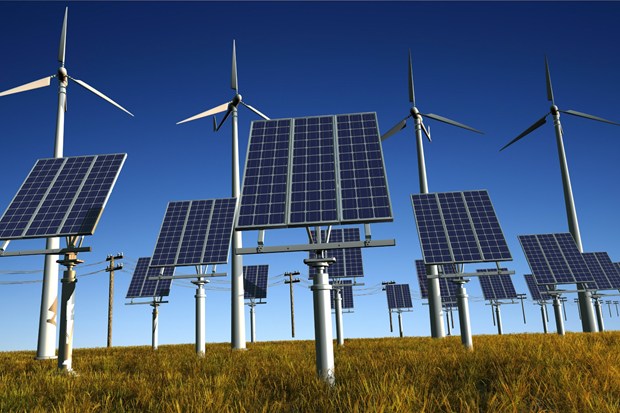 An expert from the Coventry University, United Kingdom, Dr Abdullahi Ahmed has identified renewable energy as the only pathway to ensuring access to energy by all Nigerians.
Dr. Ahmed made this known in Sokoto, North-west Nigeria on Tuesday at the opening of the 2nd Biennial Africa International Renewable Energy Conference entitled: "Renewable Energy as a Tool for Sustainable Energy for All".
According to the Don, "Nigeria and Africa are fully endowed with a myriad of renewable energy sources which should be well harnessed. Energy drives development of the society and only individuals having access to energy would be able to realize their full potential."
"Nigeria should further strive to improve her energy generation capacity, while buildings should be made more energy-efficient," Dr. Ahmed said.
Declaring open the conference, Gov. Atiku Bagudu of Kebbi averred that renewable energy is key to ensuring sustainable development at all levels.
Bagudu, who was the Special Guest of Honour added that there are lots of energy challenges in my state.
" We have achieved near 24-hour electricity supply in Birnin Kebbi and other local governments, yet there are challenges."
Bagudu further stressed the need for improved funding for Research and Development in renewable energy in the country.
His Sokoto state counterpart, Alhaji Aminu Tambuwal, represented by the Secretary to the State Government, Prof. Bashir Garba, stated that the state government was discussing with some Chinese investors on the planned production of 100 megawatts of renewable energy.
Tambuwal also averred that adequate power supply would further reduce diseases, unemployment and poverty, among other social malaise.
"The little power available should be conserved using energy-efficient buildings and appliances, to reduce recurring power cuts," Tambuwal, added.
The Director-General, Energy Commission of Nigeria (ECN), Prof. Elijah Bala, represented by Prof. Dioha Joseph, Director Renewable Energy, said: "Solar energy is now the in-thing as far as renewable energy is concerned."
The Vice Chancellor of the Usmanu Danfodiyo University, Sokoto, Prof. Abdullahi Zuru, said that attention was now globally focused on diversifying energy sources in favour of renewable energy sources.
Represented by his deputy in charge of academics, Zuru added, "solar power provides an important alternative energy source in the country."
The Director, Sokoto Energy Research Centre, Prof. Sani Dangoggo, said that the conference would proffer plausible solutions to the recurring energy crises in Nigeria and Africa in general.