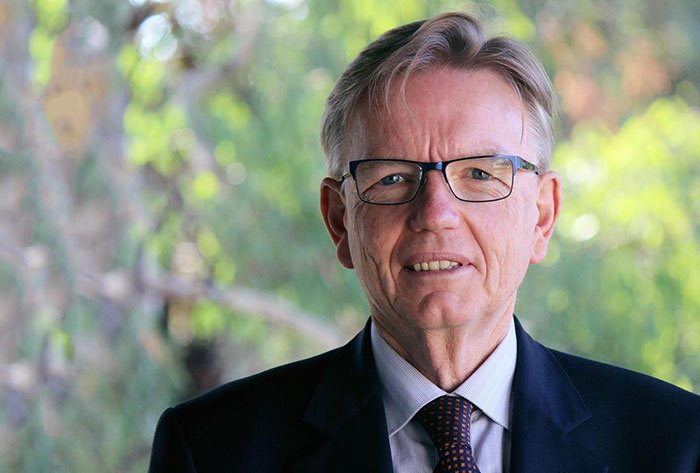 With more than 30 years of experience in international negotiations and active roles in forging global endeavors on climate change action, Ambassador Bamsey is no longer a stranger in climate change diplomacy.
Mr. Bamsey has assumed leadership at the GCF Secretariat, which was established in Songdo, Republic of Korea in 2010 to contribute to the achievement of the ultimate objective of the United Nations Framework Convention on Climate Change (UNFCCC) by financing climate mitigation and adaptation initiatives in developing countries.
Welcoming Mr. Bamsey's appointment, GCF Board Co-Chair Ayman Shasly, representing Saudi Arabia, said the GCF will benefit from the new Executive Director's wealth of international experience. "This is an exciting time to become the GCF's leader. I am confident Howard's appointment will help the GCF scale up climate finance in the months ahead, after its commitment of more than USD 1.3 billion in 2016," Mr. Shasly said.
Developed country Co-Chair Ewen McDonald (Australia), added: "Howard's leadership and negotiating experience will be of great value as the GCF consults its growing array of climate finance partners to ensure we match the needs of developing countries."
Mr. Bamsey will work closely with the 24 members of the GCF Board, equally representing developed and developing countries, to oversee the Fund's investments and management.
Howard Bamsey is taking over from Javier Manzanares, the GCF's interim Executive Director since September 2016, who played a key role in advancing the Fund's administrative operations.