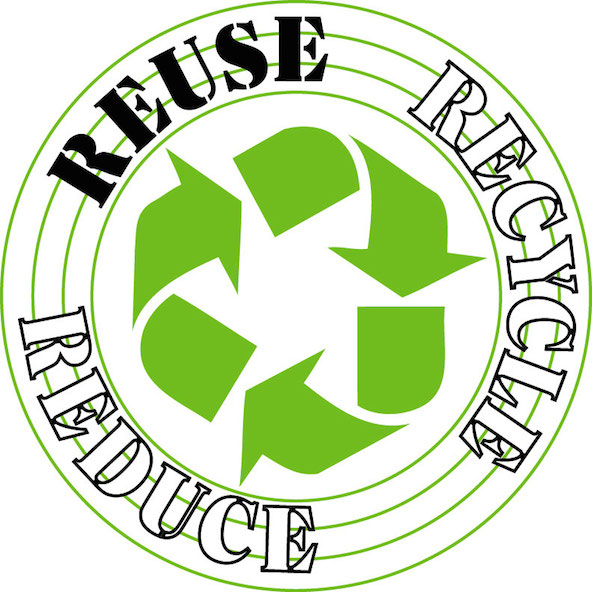 By Jide Shittu
In recent times, the Nigerian economy has experienced a downturn and several quarters, including the President Buhari led administration, have called for economic diversification.
With the country's crude oil, supposedly the backbone of the Nigerian economy, already losing its capacity to ensure buoyancy and sustainable growth of the economy, there is no better time to talk about diversification than now.
Agriculture, solid minerals and tourism lead the pack as the next points of call for the diversification process, also there is a need to look into other aspects such as waste recycling.
The history of waste recycling dates back to Plato 500 BC. During periods when resources were scarce, archaeological studies of ancient waste dumps show less household waste (such as ash, broken tools and pottery)—implying more waste was being recycled in the absence of new material (Source: Wikipedia).
Asides that waste recycling is a major tool in ensuring environmental sustainability, it is also a major income earner for most economies of the world.
A key fact about waste recycling is that the process entails converting waste materials into reusable objects to prevent waste of potentially useful materials, reduce the consumption of fresh raw materials, energy usage, air pollution (from incineration) and water pollution (from landfilling) by decreasing the need for "conventional" waste disposal and lowering greenhouse gas emissions compared to plastic production.
Recycling is a key component of modern waste reduction and is the third component of the "Reduce, Reuse and Recycle" waste hierarchy. Recyclable materials include many kinds of glass, paper, metal, plastic, tires, textiles and electronics. The composting or other reuse of biodegradable waste—such as food or garden waste—is also considered recycling. Waste recycling which can serve as an income earner in Nigeria also has the ability to create numerous jobs especially for the teeming population of unemployed youths in Nigeria..
On the reason why waste recycling could serve as a viable alternative to economic diversification in Nigeria, I would like to take a cue from the Americans. There was a particular period when a question was raised on why waste recycling is key to economic development according to some debate on the economically efficiency of recycling.
It was said that dumping 10,000 tons of waste in a landfill creates six jobs, while recycling 10,000 tons of waste can create over 36 jobs. According to the U.S. Recycling Economic Informational Study, there are over 50,000 recycling establishments that have created over a million jobs in the US.
Two years after New York City declared that implementing recycling programs would be "a drain on the city," New York City leaders realized that an efficient recycling system could save the city over $20 million (Source: Wikipedia). Like the Americans, the Nigerian waste could also be a life-saver instead of being dubbed as a mere burden to be quickly disposed of and yet gulping vital currencies.
It was discovered that in Nigeria, municipal waste density generally ranges from 280-370 kg/m3. Waste generation rate is about 25 million tons annually and daily rate of 0.44-0.66 kg/capital/day (Ogwueleka, 2009) One could only marvel about this shocking revelation and yet in Nigeria we cry for economic diversification and our waste litters all around.
Truly we live in the midst of plenty but yet in great lack.
There is no doubt that our waste could be a valuable income earner if in the right hands and also if properly harnessed. Sincerely this could be a key player in the #CHANGE that Nigerians deserve.