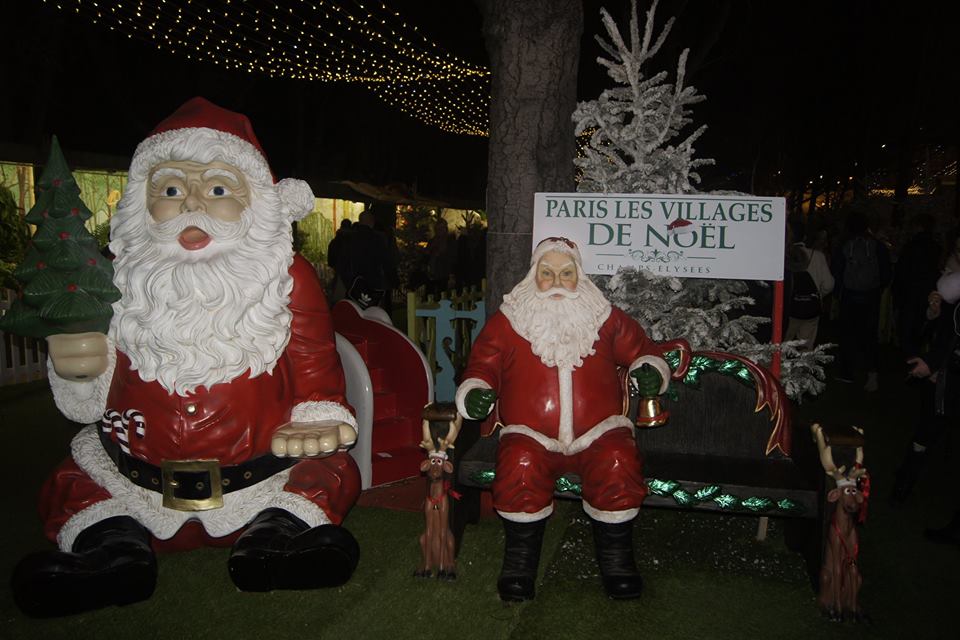 By Sellina Nkowani
It is quite chilly and windy in Paris but that is expected. A few weeks after the terror attacks that claimed lives of at least 130 people, life has somehow returned to normal.
The streets and stalls are bustling again, Christmas promotions and decorations all around. At last Parisians can smile and are clearly looking forward to Christmas festivities.
Back home, there is little to show that the Christmas festivities are upon us. Talks do not revolve around what gifts to buy for loved ones not to talk about ornamenting streets with Christmas lights.
The feeling one gets is that there is little to celebrate about here.
It's understandable. Malawi is still trying to pick herself up after the devastating floods that killed over a hundred people and displaced thousands and damaged crops and property.
Fifteen of the 28 districts were heavily affected. As if that was not enough, Malawi's meteorological department this year has warned again that the country may experience a repeat of last year's floods.
The rains this year have delayed. Districts that have always experienced temperatures below 30 degrees celcius have had temperatures of up to 40 degrees Celcius. Rainfall patterns can no longer be predicted—even the meteorological department has many times failed to do so.
All these have been attributed to climate change, a man-made problem. Historically, developed countries are responsible for climate change due to high levels of greenhouse gas emissions they have been emitting due to industrialization. However, the effects of climate change are heavily felt by developing countries like Malawi who have little or no capacity to respond and adapt to such catastrophes.
It is for this reason that a call for rich nations to compensate developing countries was made at the 21st Conference of Parties (COP21) to the United Nations Framework Convention on Climate Change (UNFCCC)  in Le Bourget Exhibitions Center in Paris, France.
The Africa block at the conference has put its foot down and made its demands clear; it wants more than just a legally binding deal but one that is equitable, just and fair. Anything less will not be accepted by Africa.
Africa is also asking for funding from wealthy nations towards renewable energy and adaptation. Africa is saying that let the biggest polluters "pay for their sins".
After 20 years of climate change negotiations, many have looked up to COP21 as the defining moment. There cannot be slipping back.
As UN General Secretary Ban Ki-moon said on Monday, this is not time for politicking and blame game. It is time to write a new script for a better future. In essence, the new script Ki-moon is calling for is a universal, ambitious, credible and robust climate deal—one that sends a clear message to the market especially big businesses who have been reluctant to join the climate change fight that it cannot be business as usual.
Paris climate deal is expected to supersede the Kyoto Protocol which most developed countries such as USA refused to sign and which Africa says was unjust and unfair and punitive.
But, will this Paris Agreement help bring a smile to people such as those in Malawi?
President of the Africa Development Bank (AfDB), Akinwumi Adesina puts it in simple terms: "If it does not work for Africa, it's not worth it."
Adesina cements the call from most developing countries that big polluters must compensate Africa for causing the motherland so much pain.
"Those who pollute more have a moral responsibility to compensate the least polluters. We need an equitable deal in Paris," said Adesina.
These are similar sentiments that former UN General Secretary Kofi Annan uttered at the launch of Sustainable Development Goals (SDGs) that they will only be rated successful if they succeed in Africa.
Money has dominated the COP21 talks since it was officially opened on Monday in a grand style with 150 heads of state and government in attendance.
South African President Jacob Zuma, in his strong worded speech to world leaders says COP21 will be a failure if it fails to address the pressing needs from developing countries one of which is financial support and that wealthy nations play their part in reducing greenhouse gas emissions.
"Climate finance must be scaled up significantly beyond the $100-billion mark for the post-2020 period. Should the developed nations fail to play their part' an impression will be created that the climate change crisis was caused by a few privileged nations who are not sympathetic about its impact on the majority," Zuma said.
President of European Investment Bank (EIB) Werner Hoyer, while accepting that big polluters have a moral responsibility to compensate the least polluters, said there is need for dialogue between wealthy and developing nations to bring solutions that help reduce emissions.
"This is no time for pointing fingers at whose fault it is," he said.
With bated breath and fingers crossed, leaders and people from developing countries who have converged at the Le Bourget Exhibitions Center hope that maybe this time Santa Clause will make them smile.  A just deal is possible.
Editor's note:
This article was originally published on the 6th of December 2015 and modified on the 18th of December 2015