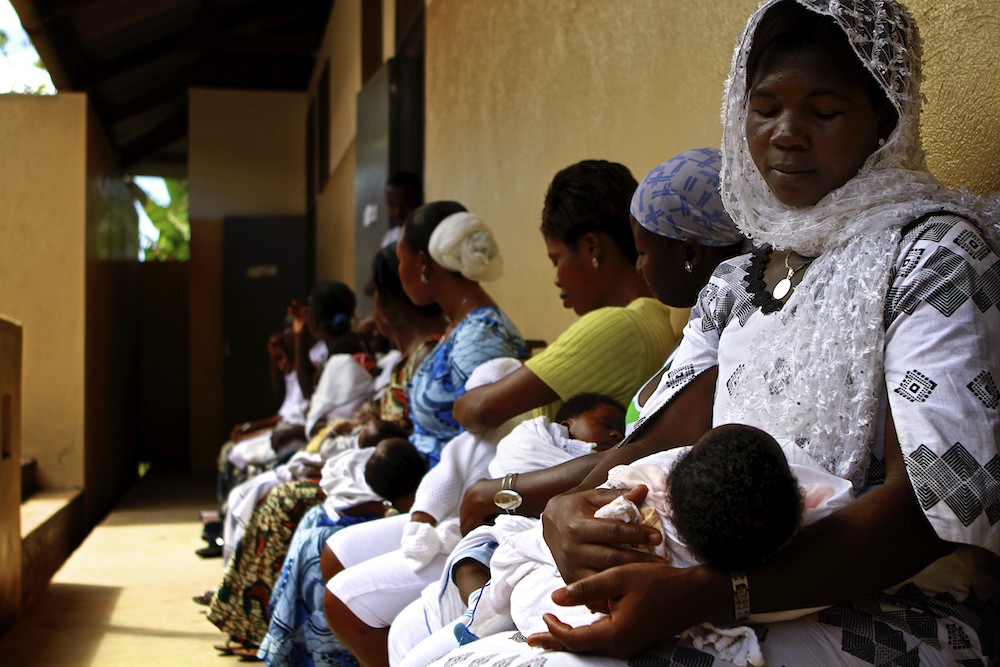 The NIgerian Society of Obstetrics and Gynaecologists (SOGON) on Friday called for even distribution of health workers in Primary HealthCare Centres  (PHCs) to help reduce the nation's maternal mortality rate.
Dr Chris Agboworoma, the General Secretary of the society, made the call in an interview with the News Agency of Nigeria (NAN) in Abuja.
Agboworoma said that he was dissatisfied with the ranking of Nigeria as accounting for14 per cent of the global burden of maternal mortality.
According to him, one of the reasons for this high rate is attributable to the concentration of manpower, which include doctors, nurses, midwives as well as other medical and health disciplines in the city centres.
"The majority of maternal and neonatal mortality rate occur in the rural areas; this population lack the presence of qualified health personnel.
"Pregnant women in rural areas often go through rigorous conditions and distance just to access healthcare services.
"Such conditions do not go down well in emergency situations, hence the high maternal mortality rate.''
Agboworoma said that there were inadequate medical personnel in the country considering the population, adding that the majority of the available ones are spread across the cities.
"Considering these anomalies, even if we have the WHO's recommended ratio of personnel to patients, it will not be feasible because the health needs of the grassroots are not given the desired attention.
"Since the country is designed along the state and local government structure, whatever number we have should be divided to states, local government and further subdivided into wards.
"Every ward now has a form of primary health care system, so we want the government to have these trained manpower available in every health facility in the country.
"It is needless to spend millions and say we have built a structure, have a funfair to inaugurate it and yet there is no trained manpower deployed to work there.''
According to Agboworoma, it is the quality of care that is rendered in a facility, through the efficiency and professionalism of the personnel that will make people patronise it.
Consequently, he advocated the need to ensure that at least two or three medical personnel were deployed to each primary health facility.
According to him, this will go a long way in rendering prompt attention and efficient medical services to pregnant women and their babies to further assist in reducing pregnancy related deaths.